£100,000. 18 fascists. 6 police forces. 1 ring of steel. 1 arrest.
The only thing more embarrassing today than the pitiful fascist turnout, was the pathetic smash happy cops. Happy to force a march through of the dregs of the EDL, the die-hard zeig-heilers that are left behind couldn't even agree on a chant in their little picnic of rollies and booze on College Green. A strong turnout for the Refugees Welcome rally, anti-fascists but more hilariously the Naked Bike ride highlighted the lack of willing ants of the Bristol United Patriots, or was it the Bristol Defence League, or the South West Infidels. It's hard to keep up with such a piss poor shit show.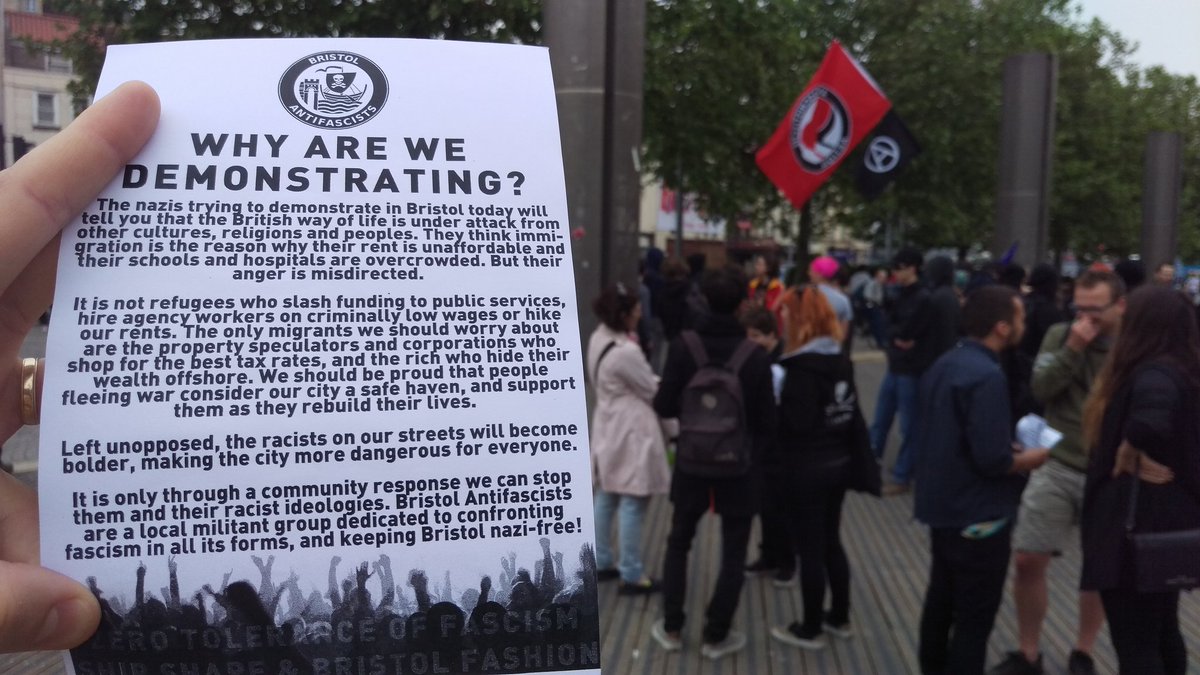 Meanwhile a 'Refugees Welcome' rally and Bristol Antifascists rally and mobilisation attracted hundreds between them, with a strong determination and continuous effort to block the fascists, who only succeeded in their short walk thanks to the sheer numbers of police protecting them.
Full report soon. In the meantime, point and laugh…
Video showing the extent of the rally and how it sounded here- https://twitter.com/Michael_Yong/status/739189118299721728